Gig Review: Faye Fantarrow // Mt. Misery // Martha Hill @ Independent Sunderland
Upon arriving at Independent, it became obvious that I had become a slave to big gigs in arenas and would need to break this habit pretty quickly. Why, you might ask? Well, it took me 20 minutes to find which room of Sunderland's nightclub the event would be held in - and there are only two rooms. After some frantic messages to our editor and a tiny bit of common sense was applied, I made my way into the right room and shimmied through the people to the front, mere minutes before the first act was due to start.
The first person to grace the stage was a solo performer by the name of Faye Fantarrow, a singer-songwriter playing in her hometown of Sunderland. Her whole set felt like finding an uncovered gem at an open mic night as she belted out indie pop guitar tunes with a folky twist, giving a sweet and intimate performance not to be missed. Every original song she played gave me goosebumps and she almost instantly made my list of people to look out for.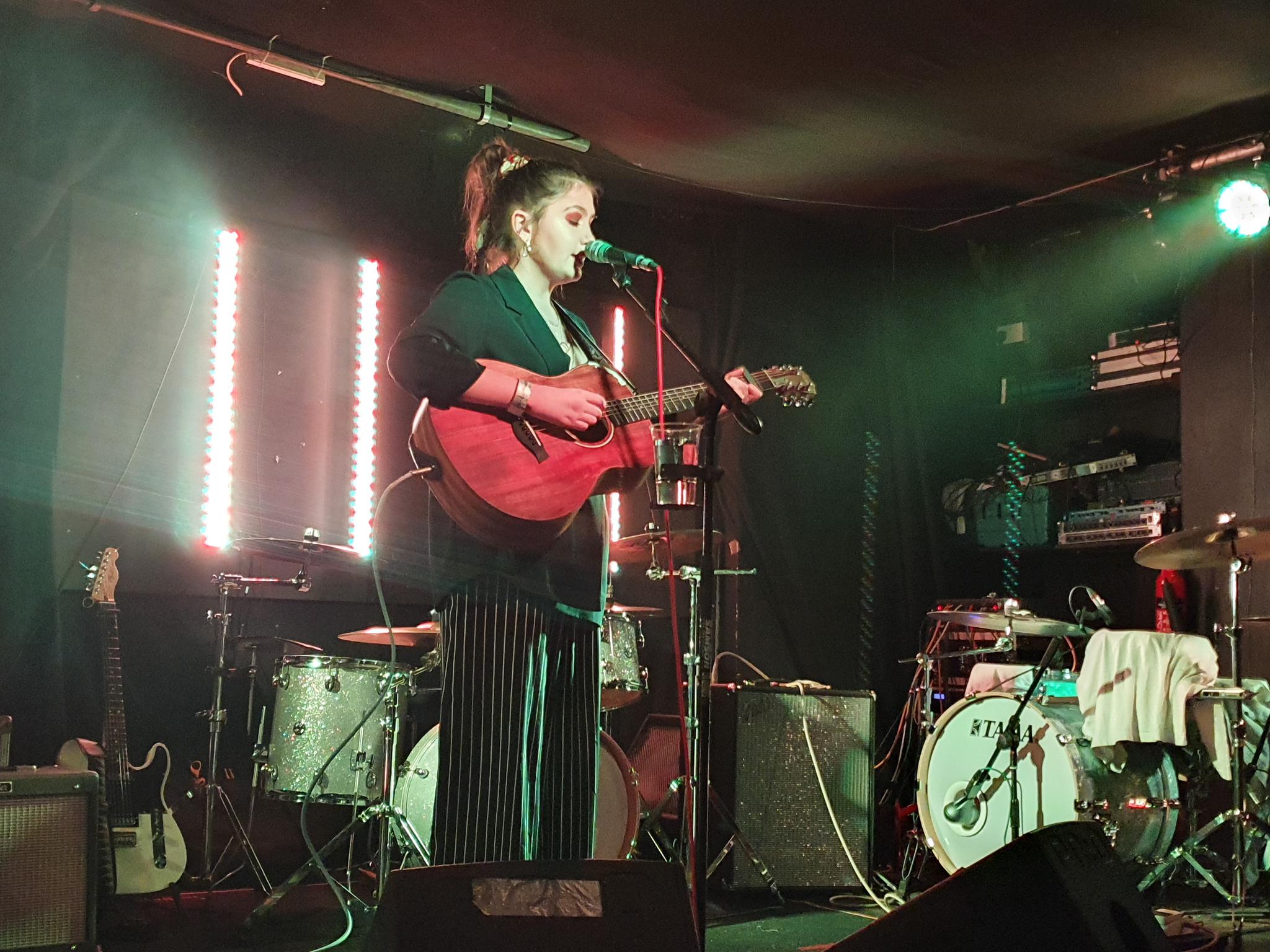 If that wasn't enough, during her set she busted out an acoustic guitar cover of DJ Jazzy Jeff & The Fresh Prince's 'The Fresh Prince of Bel Air' which I can wholeheartedly say I've never seen anything like before. It was full to the brim with energy, it brought the crowd to life and most impressively, it made people laugh.
A short break and a quick blue pint later, we were treated to the next support band - Mt. Misery. The Hartlepool four piece brought beachy indie instrumentals topped off with vocals reminiscent of The Housemartins and in my opinion, would be absolutely perfect for an early Saturday afternoon slot at a summer festival - just vibing out in the grass, smelling of sun cream and with a refreshing drink in hand. Even their organised outfits gave off this similar summer undertone with light white t-shirts and dungarees, which Martha Hill later accidentally copied.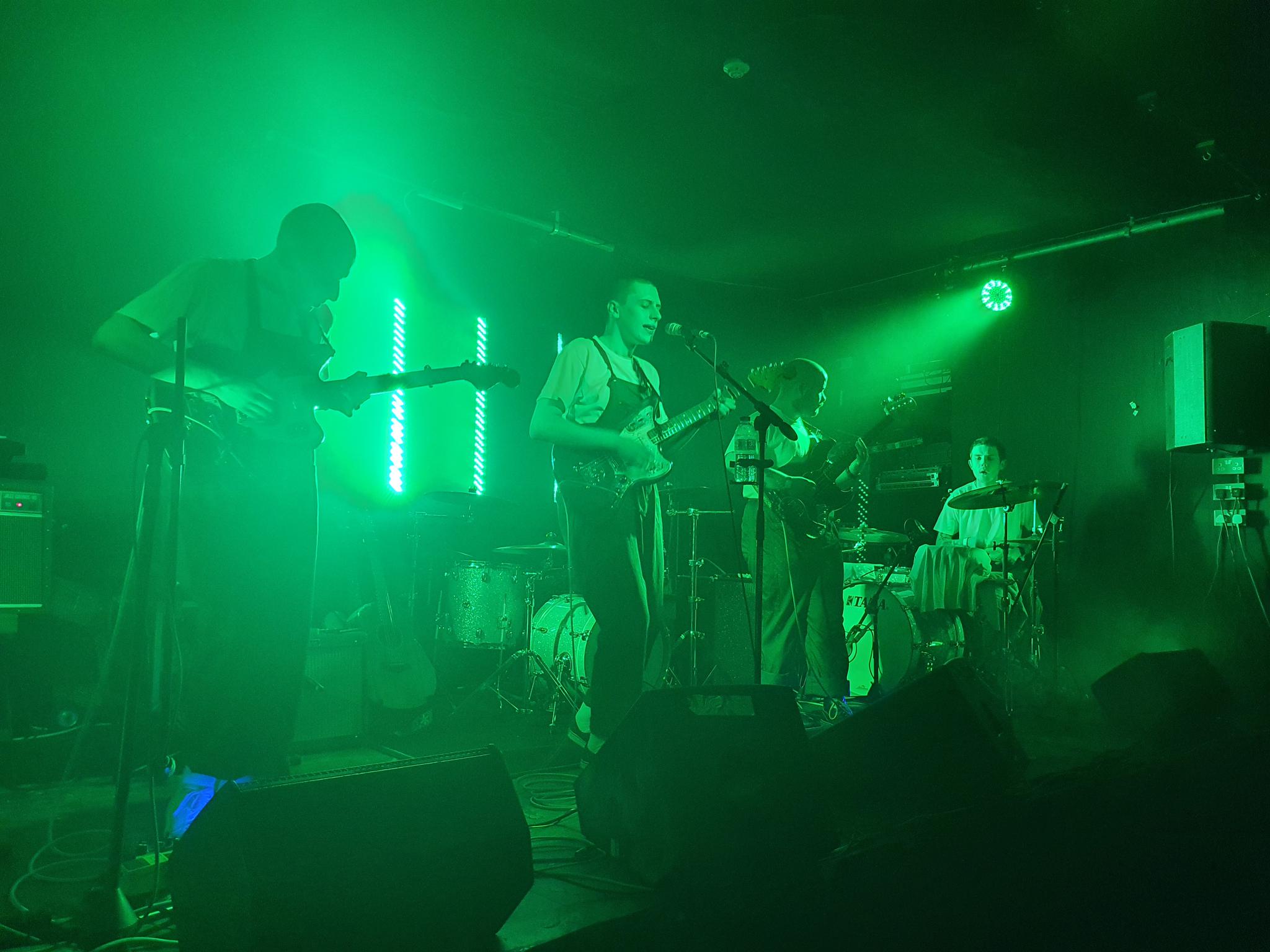 Perhaps the only criticism I might have for their set was the pre- and post-song banter, which was a little stale or forced at times. There were a few moments of awkward laughing and off-the-cuff comments that interrupted the flow of the show, and if I had to put one of these remarks into written word, it would look something like this: "We played with Martha Hill about a year, year and a half ago… She was really good… That's our review, you're in for a good time." However, I will give them props for not churning out the same scripted nonsense that a much larger band may have thrown in last-minute, such as the often false 'you are our best crowd'.
Our headlining act Martha Hill followed Mt. Misery pretty quickly and by this point, the room was almost completely full. She was joined by a band consisting of a guitarist, a drummer and a cello player, which was yet another 'first' experience for me at this gig. From the very start of her set to the very end, I had goosebumps - songs like 'Reborn' and 'Blindfold' created an incredibly atmospheric performance, whereas 'Spiders' got the odd few people down at the front throwing shapes… looking at you Robyn Walker!
Throughout her show, Martha's personality shone through and I was awestruck the entire time. I've come away from the gig with a couple of new favourite artists and a growing knowledge of the local music scene and for that, I couldn't be happier.