Gig Review: International Women's Day @ Independent Sunderland
By the time I arrived at the Independent, which was only a few minutes later than the doors opening, I was amazed as to how many people were already there. The room had started filling with people of all ages and genders - a lot of teens and young adults peppered with much older supporters and even a young child waving a balloon along to the pre-show music!
If you'd have stumbled into the venue without realising that it was International Women's Day, it wouldn't have taken long to realise. With the lineup full of females and the break songs all provided by women in every genre possible, the support radiated from every crevice of the room and washed over the eager fans.
First to the stage was Lottie Willis, a 16 year old singer songwriter from Peterlee with a hauntingly beautiful voice. She seemed timid at first but her energy grew as she sang, performing three gorgeous original songs on her keyboard before moving through some covers with her guitarist Jamie.
She started classic with 'Naive' by The Kooks and suddenly her stunning voice was accompanied by many others from the crowd, before singing Sam Fender's 'Hypersonic Missiles' in such a way that actually made me, as someone who isn't a fan of his music, really enjoy the song.
Her cover of 'Say You'll Be There' by Spice Girls channelled the perfect amount of girl power in just under 4 minutes and just like that, I was in awe.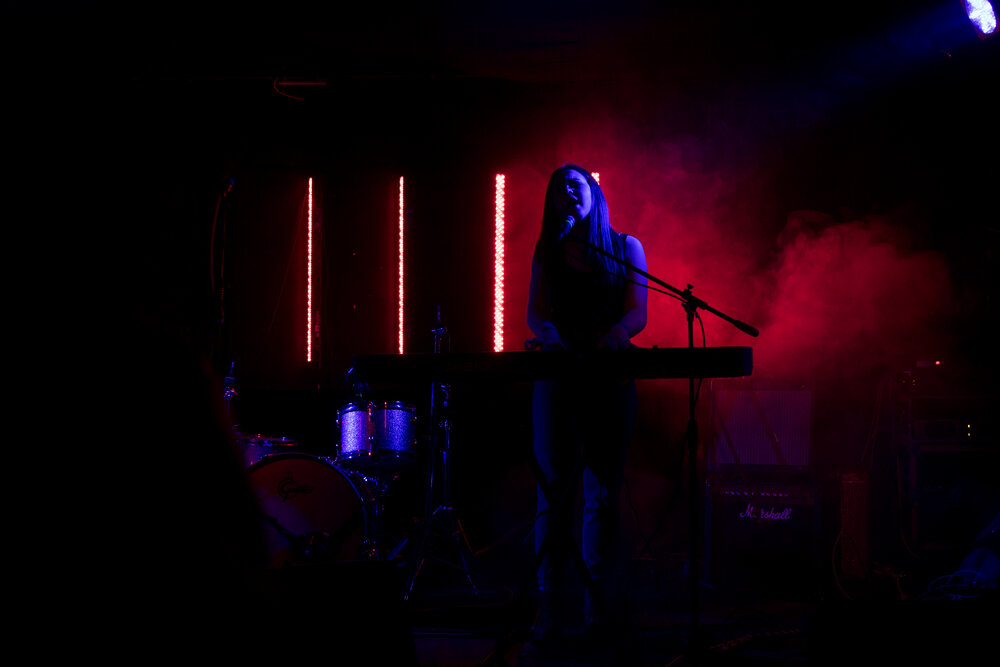 Turning it up to 11, we then had the five-piece Bedheads next, who also played a mixture of covers and originals. Their set was full of intensity and got the crowd livened up as their noisy set never wavered once!
Fronted by two very strong female singers, we were treated to an incredibly loud 'Figure It Out' by Royal Blood, a rock-y take of Alice Merton's funky 'No Roots' and the whole front three rows collectively bounced around to indie classic 'When The Sun Goes Down' by Arctic Monkeys.
'Good Girl', an original song by the band, was a huge stand out performance full of unreal vocal range and fast and heavy instrumentals that made me wish they'd start up a Spotify account so I could have them permanently streaming in my ears!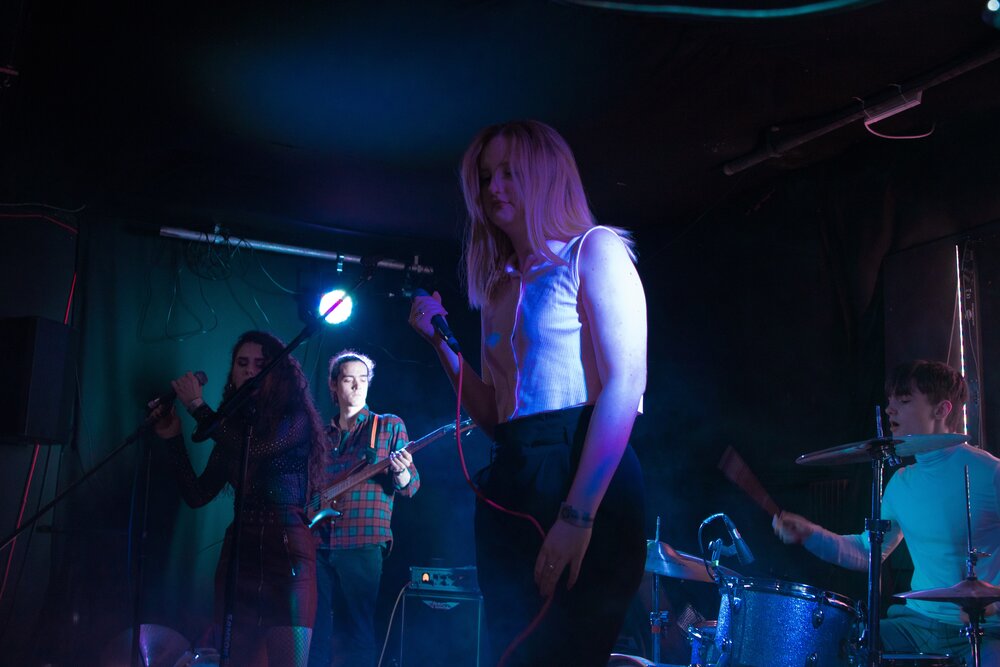 Next up were Sunderland's The Tonalities who, in a couple of words, absolutely rocked. To prove this, the band rocked out so hard during the first song 'Moving Forward' their drum pedal broke - although they handled the whole situation unbelievably well and jammed out with what they had to avoid any awkward silence. They continued their set with some fantastic guitar solos and very fun tunes like 'Chain Reaction' and 'Live Wires', as well as charming the crowd with their cheeky personalities.
After a short break, the final support made their appearance on stage and it was about this time that I stopped making notes about the gig because I was dancing too much.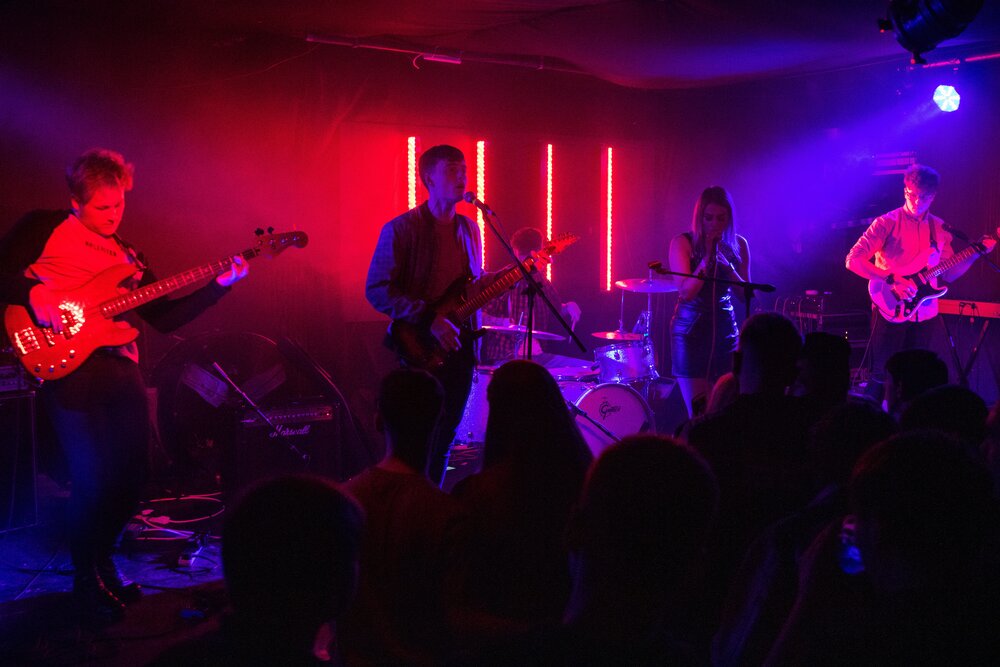 PICNIC, a six piece "sax-driven funk-pop" band from Sunderland, were practically infectious with their high-energy dancing and upbeat pop tunes, making the whole crowd groove with them. 'Girls Night' presented itself as the track for the night, celebrating getting out with the girls over settling down with a man, and their newest single 'I Need Everybody' rallied everyone together as one large party.
We were treated to a fun song dedicated to students called 'I Ain't Got No Money', which was not only incredibly relatable, it was an absolute banger too, and they ended us on the most catchy song I've ever heard in my life - 'Wishful Drinking'.
It was one of the best songs to end a set on, and by this point, my job as a journalist had practically gone out of the window for all the dancing I was doing.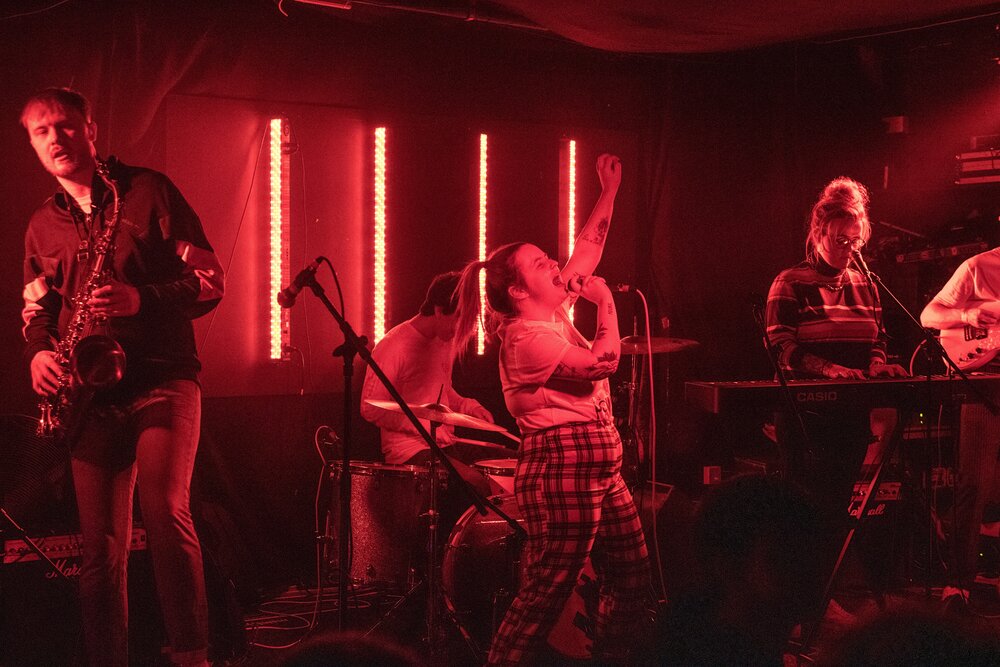 Slowing it down a touch, but in no way lowering the quality, we had the one and only Holly Rees next, performing with Rhys on drums and Ryan on his bass.
I watched in awe as every song sounded beautiful and touching, my whole outlook on "sad" songs changing every second.
Her fast paced 'Better' and 'Timid Heart' fluidly melted into her popular love song 'Toast' and in those first three songs I'd decided that I loved her.
Continuing on with a mix of "fast but not necessarily happy" songs and "pure heartbreak" songs, it came as a surprise to hear a gorgeous cover of Sugarbabes' 'Push The Button' slotted about midway through the set.
It shouldn't have to be said that Holly's style is very different to Sugarbabes, but it actually took me a little while to realise it was even the same song!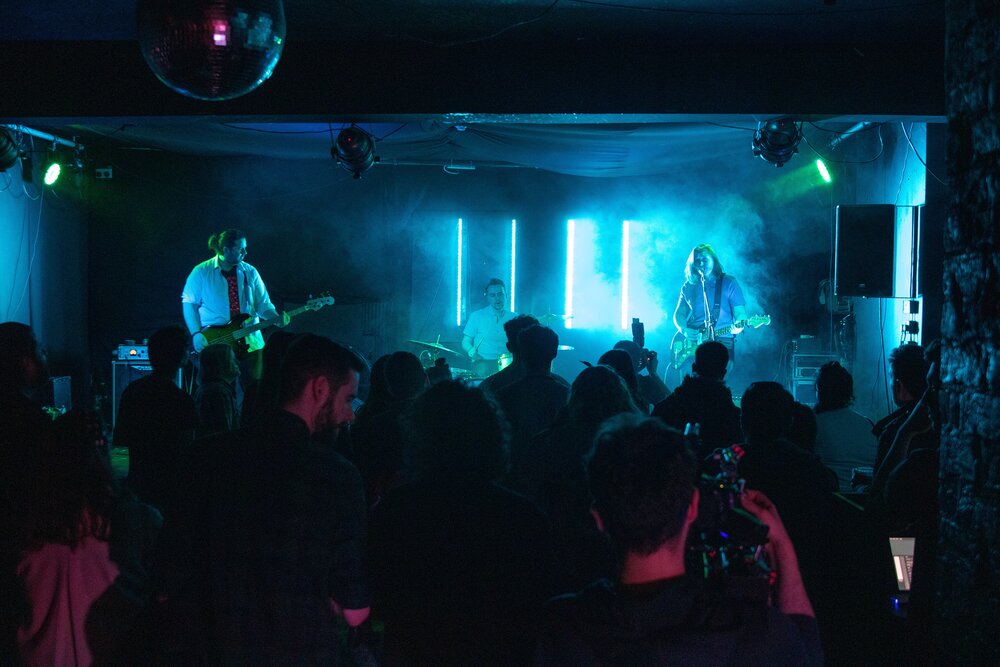 The set was finished on 'Missing Out', which was a fantastic uplifting track to bring the mood back up, and with that, International Women's Day drew to a close. If I could go back and do it all again, I absolutely would.
The raw energy and support was very apparent throughout the gig, and it was lovely to see so many talented musicians come together for it.