Interview: Martha Hill
I had the chance to speak to Martha Hill during the week after seeing her live at Independent and spoke to her about her upcoming festival Women Are Mint, lineup controversies and being a woman in the music industry.
Since then, she has taken to the internet to perform a gig live from her Instagram and Facebook story in aid of The Trussell Trust, who support a nationwide network of food banks and provide food and support to people stuck in poverty. Her live stream and brief campaign means she exceeded her goal of £830, which will help the charity provide for people in the terror of Covid-19.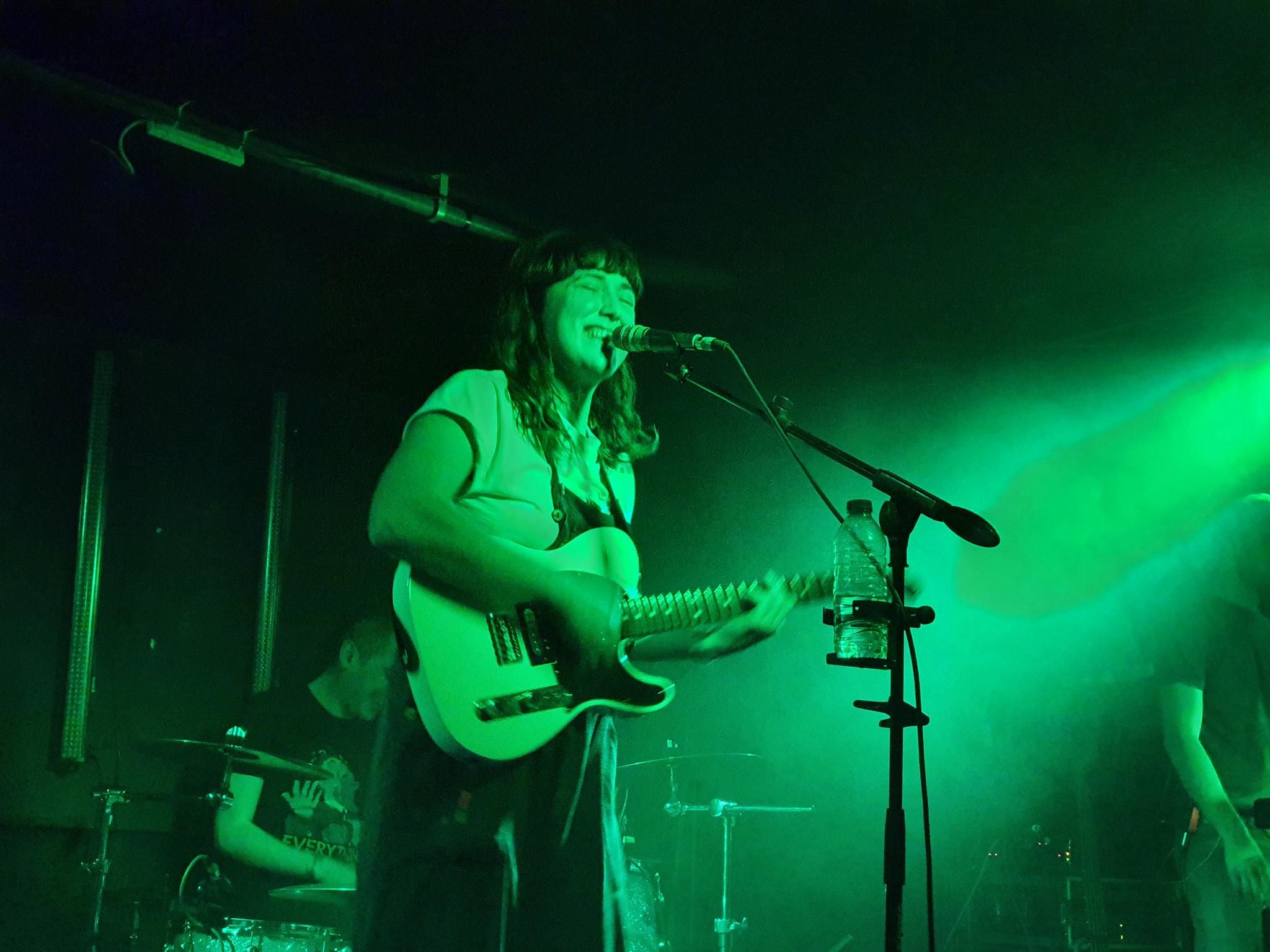 Here's what she had to say when I met up with her:
So, very briefly, can you describe what your festival is?
Women Are Mint is a three-day music festival that is designed to inspire, empower and give a voice to women and people who identify as female or non-binary. It's set-up to try and tip the scales a little bit because the music industry, especially in terms of festival lineups, is really male dominated so it's to try and bring about a bit more equality.
How are you feeling about the Reading and Leeds controversy?
I think that there's definitely more that can be being done - I know that Festival Republic, who put on Reading and Leeds, are actually taking that in their stride and they've set up an initiative called 'ReBalance' and they're using that initiative to empower women and give women a voice. They're doing things like giving female artists free studio time, they're helping to put on gigs and being really supportive in other ways as well - their way of looking at it is rather than saying: "Okay we're going to do a quota and we're going to throw female acts who may not be career ready onto stages where it isn't their time in their career to get to," they're going to support things from the bottom and build up that way.
I think that's a really sensible idea - there should be more media on things like that!
Well obviously, things should be 50/50 but quotas alone are not the only way forward - there has to be a lot more going on than that, there has to be a lot of support from base level up.
So back to your festival, this is the second year running of Women Are Mint - how has it evolved from last year and have you acted on any feedback?
I thought that ran really well last year so I'm keeping the structure more or less the same. There are a couple of small differences so last year, for example, the workshops were free and this year they're still free but last year you could just book on and that was it - this year we're asking people for a ten pound deposit just so it encourages people to not book on, get too drunk on Saturday night and not come to the yoga on the Sunday. You don't really want to mess around with a tenner! In terms of prices, we've kept everything the same… I think it's going to be cool!
So is there any importance to the yoga workshop? Your other workshops are pretty industry based, but then you've got yoga! What's the story behind that?
I've got a friend who runs a yoga space in Newcastle called Shanti Bee and it's a really community led space not too far away from Cobalt and I don't know, I just wanted Sunday to be a little different!
Last year the workshops weren't so industry based, that's something new this year, but the Sunday is all about being accessible and open - especially to young mothers and people with children, so all of the Sunday happens during the day and to kick start that feel of things being accessible, I wanted to start it off with some family-friendly yoga. Mothers and children can come down, do a bit of yoga, get into the space, really feel like they own the space and then stay for the music. Sunday's free as well - well, it's 'pay what you feel'.
I really like the donation-based things at the moment, do you think that's almost the way forward?
I think that it's definitely important to make sure that things are accessible and that the arts aren't just for those who can afford it - it's a concept I got from Alphabetti Theatre, who were in conjunction with the very first Women Are Mint events way back in 2018 when we did three pop-up events. We've managed to get a little bit of Arts Council Funding so everyone gets paid no matter what and we can keep the arts accessible. If you can try and do at least a day of an event or whatever as 'pay what you feel', then that's amazing.
You've mentioned Alphabetti Theatre - are there any other festivals or projects you've taken inspiration from?
Well there's the Noisy Daughters stuff that happens in Darlington which I was involved with which was really cool, but other than that not really. Obviously because I do my own music and book my own tours, in terms of running events I've already got quite a bit of experience with that.
Basically, Women Are Mint was just every single female artist I've either seen over the last twelve months or heard of but not had a chance to properly see, I book them all to come and play at my festival so I can see them again!
Are there any other reasons as to why you've booked the artists you've booked, aside from them being female?
I try to keep it at least 50% of the lineup local because I really love supporting North East female artists and then I try and just have a massive mix, so we've got for example, the final act on Saturday, My Bad Sister, who've played massive stages at Boomtown, Glastonbury and they're absolutely unreal. To have them, who've played massive stages, and then before them is an act called Cadi and she's an unreal DJ who's only played two or three shows her entire life - one of the main things I wanted was for people to be rubbing shoulders with everybody equally.
In regards to you, who inspires you as a musician?
Oh, everybody! I always find this question really hard, I feel like I'm supposed to have three people that I sound a bit like that I can just reel the names off, but everyone inspires me. Every single song that moves me I'm like, 'I wanna take a bit of that with me' - I always get a bit inspired by artists around me, like people I've played with or people I see live.
Finally, if you could give one piece of advice to female musicians, what would it be?
If I was going to give advice to anyone in the music industry it'd be to just get out there and do stuff. Don't sit around waiting for things to happen - figure out where you want to get to and see how other people have got there and just try everything. Build a team around you full of supportive people and just go for it!