Single Review: 'Chances' by The Tonalities
A shiny but not necessarily new Sunderland band are giving us classic alt-rock sounds and stunning vocals with their desperately awaited debut single - The Tonalities are absolutely smashing it with 'Chances'.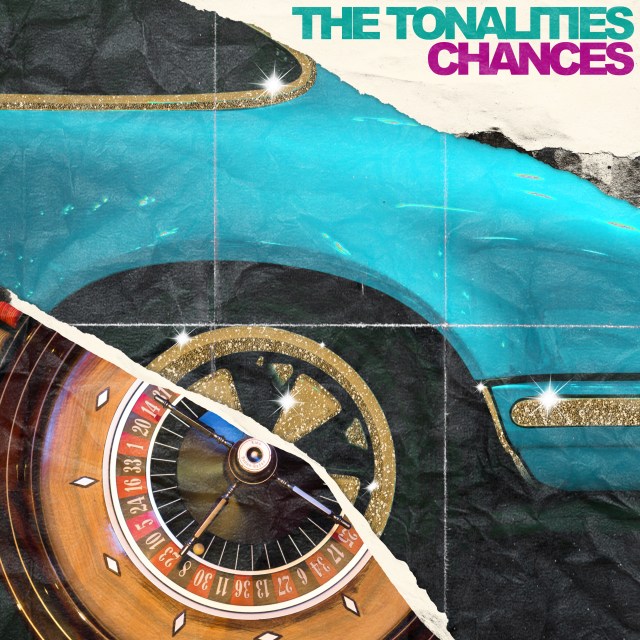 Giving us no time to brace ourselves, the song starts with a heavy drum beat and a short burst of incredibly talented guitar soloing from Brandon Stewart before the main catchy hook that continues through the song.
Straight away, I've got visions of this song becoming the soundtrack to a scene of carefree driving down Route 66 in an old school Cadillac.
It's got a touch of your "stereotypical dad" type music taste similar to Rick Springfield, Steppenwolf or Pearl Jam, but this youthful five piece brings a much needed breath of fresh air to the genre; one that I hope could convert us back to an appreciation of rock'n'roll.
We are then treated to Charlie Thomson's rich and powerful vocals that mesh with the instrumentals in such a fun and infectious way.
Lyrically, this song encourages taking chances and living a 'carpe diem' lifestyle, which is a reasonably common theme to songs old and new, but just goes to show how relatable it is.
The lyrics almost act as fantastic life advice for the easy-going, or for those in need of a little break from a structured lifestyle:
"So make the most of bad decisions, dare to dream and aim to do, life is full of broken promises, so don't break yourself down too…"
Paired with all the other elements of this song, it makes me want to jet off and start a new era elsewhere!
I absolutely couldn't review this single without mentioning the 30 second instrumental break nearing the end of the track, which starts off quite slow and breezy before descending into a vigorous, grungy chance for the whole band to get their time in the spotlight.
Then, we're taken into one final moment of pure madness, an opportunity for a live crowd to go nuts, before the last round of the chorus kicks in.
Overall, I think the song flows incredibly well and The Tonalities are truly taking their time in the limelight to shine with this debut.
The vocal and instrumental components are varied enough to provide a full-bodied song without too much going on, and I genuinely cannot wait to hear more releases!