Single Review: 'Closure' by Natalie McCool
The release of 'Closure' is a bittersweet one for award-winning, scouse singer songwriter Natalie McCool, as it was set to follow six performances in Texas at the South By Southwest (SXSW) Conference and Festival in March that was unfortunately postponed.
However, this upbeat musical middle finger is fun, refreshing and begs to be sung at the top of your lungs.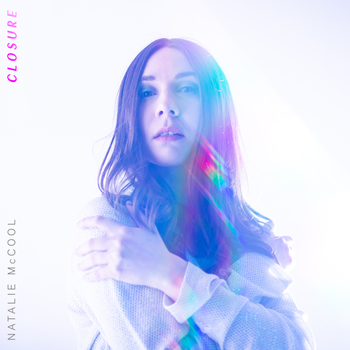 On the surface, this song is simple both lyrically and instrumentally. McCool brings together modern and futuristic pop over an incredibly nostalgic 80s style drum beat which wouldn't be out of place on a Cyndi Lauper record.
As far as the lyrics go, this was quite possibly the easiest song I've had to analyse yet, but I particularly enjoy the simplicity of the words - it makes it easy to learn and easy to sing along to!
Alongside the meaning of the song, I'd be almost willing to bet money that whoever listened to this would jump about and belt the words as loud as possible.
McCool explained that the song is a "journey you take to finally slamming the door on [a person you want to get over]" and wrote it with humour in mind because "crying and laughing are not so different from one another."
It's evident that this song is just a giant 'fuck you' to anyone who you've had to shake off over time, but it's done in a very positive manner and suggests a process of healing and independence. The chorus is no doubt the most unmistakable example of this:
"I try my best to make you go away, I bury you everyday,
All that I want is closure, closure,
I put flowers on your grave, I wear a rainbow everyday
All that I want is closure, closure."
I am also an absolute sucker for a great instrumental break, and 'Closure' offers exactly that.
Before the last round of the chorus, we are treated to a slightly grungier, guitar-heavy instrumental with some absolutely amazing riffs which turn the style from pop to pop rock but still maintaining its fun, upbeat energy.
If the lyrics and vocals weren't as good as they are, I'd ask for a purely instrumental release of that guitar solo!
For someone like me, who's always searching for a song to fit my mood or my situation, I wish this had come into my life sooner!
The message is strong and the song itself is incredibly catchy, so for anyone who needs that extra kick to help them finally get closure on that one person, get Natalie McCool's new single on your playlists.