Single Review: 'Milk and Vinegar' by bigfatbig
Following a heavily successful set at Radio 1's Virtual Big Weekend, the North East's hottest three-piece girl band bigfatbig are clawing back 2020 with an explosive new single 'Milk and Vinegar' - a punchy, fast paced ode to those friends in life who feel like soulmates.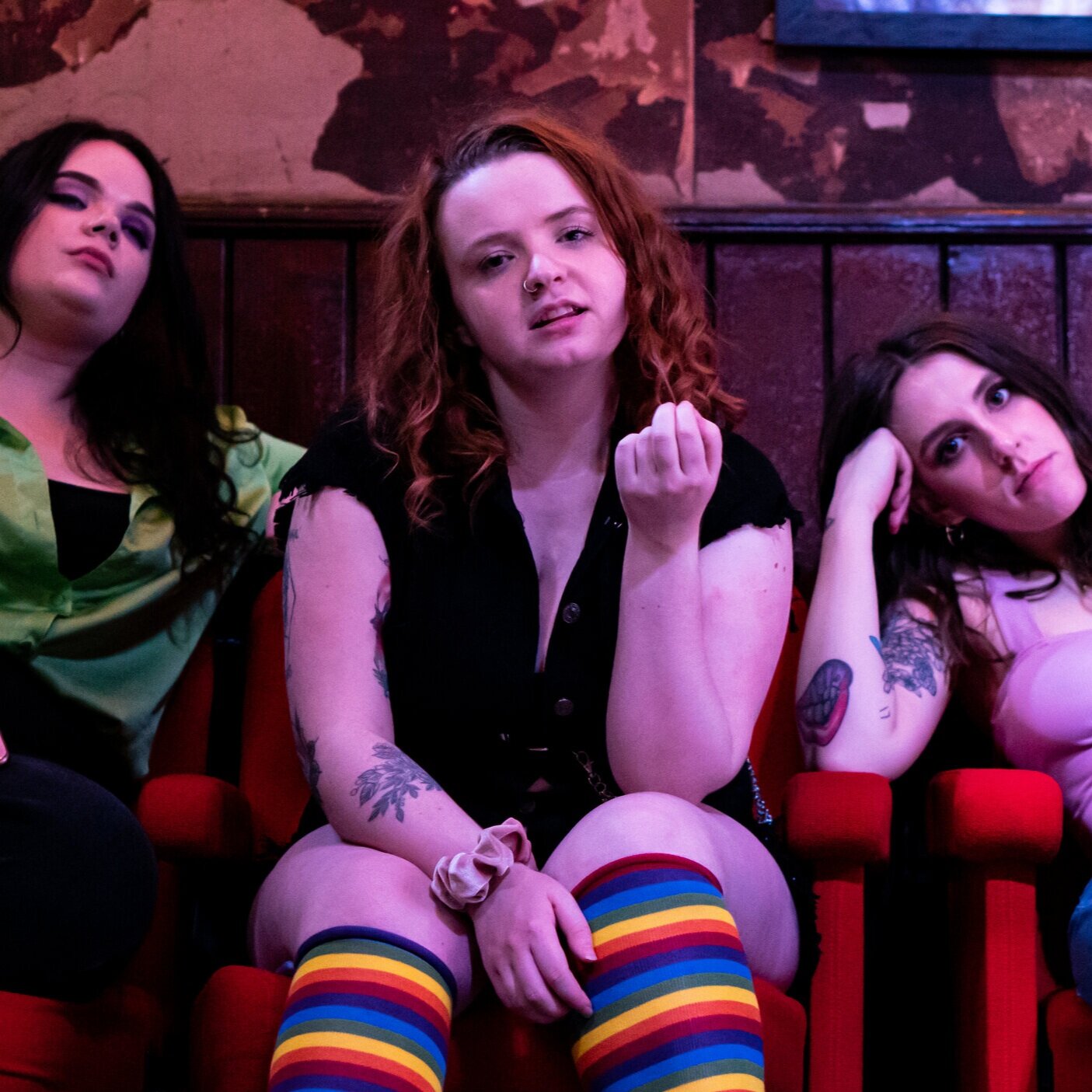 Right out of the gate, the song begins with a super catchy classic rock guitar riff, almost teasing some very good things at gigs to come, daring us to play it loud and dance like mad. Vocalist Robyn Walker's voice comes in hard and heavy with a lot of enthusiasm - the song is very punk rock in its delivery, and it can almost feel like you're being yelled at, but all elements compliment each other nicely and not one person is being overpowered at any point in the song.
Lyrically, the song is all about the friends in your life who you practically obsess over, the ones who are your non-romantic soulmates, and the ones who you miss like crazy when things get in the way. Robyn recalled that writing the song came about when her and guitarist Katie Ryall found a new group of friends and created an instant connection with them.
As for the title of the song, there's no cut-and-dry explanation for it! Popular theories point towards the combination of milk and vinegar being a surprisingly good flavour sensation that describes friends really well, but I don't think it'll be something I'm trying anytime soon!
My favourite part of this track is most definitely the bridge - it is just different enough to give both the instrumental and the vocals a lovely amount of variation but fits seamlessly between the two choruses and allows for a very fun key change in the final chorus. The song is well bookended, with some light shone on the drums and guitar, and makes me wish I was hearing it live and feeling it in my chest.
Overall, 'Milk and Vinegar' is catchy, upbeat and very fun, and I can't wait for my next opportunity to hear it live. Hopefully this single will bring in new fans from outside of the North East, especially with their appearance on Radio 1's Big Weekend and their increasing number of festival mentions, and I'm so excited to watch them get bigger and bigger!