Single Review: 'Stop The Press' by Dan Crook
Dan Crook is a spoken word artist from Southend-on-Sea, changing the world one hard-hitting single at a time.
His latest, 'Stop The Press', takes a dig at the newspapers and journalists in it for the money.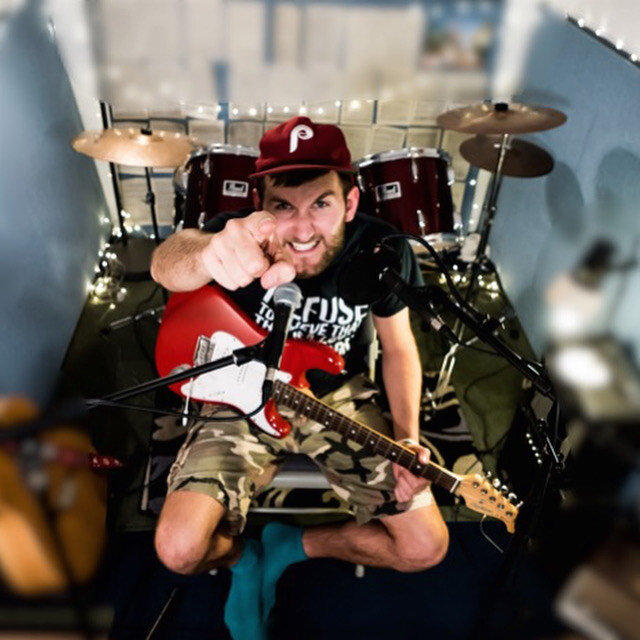 The song opens with a hint of a catchy, minor-scale guitar riff and a simple drum beat before Crook comes in to lay down the law on the people making free speech into a business.
"Selling news is arguably more important now than sharing news…"
Hitting out at papers who couldn't care less for the actual story and care more about the money it brings in, an unfortunate truth for a few major papers in the UK.
Crook's chorus comes in with almost a hip-hop vibe, calling for the end of press and their 'paid opinions on page 4' - it's catchy and rhythmic, but the message is desperate and melancholic, begging for something more.
At first, I wasn't impressed with how much was going on and thought it was difficult to discern the lyrics, but as I've listened to this, I suspect this was done with intention.
Further into the song, Dan Crook launches an attack on Rupert Murdoch and Lord Rothermere, the two billionaires who 'own over 50% of the British press', and tells the truth about opinionated writing based on backgrounds.
Then, we get the chorus as a bridge, repeated without the excess noise and with way less instrumental to really push the message through.
I feel like this song's release is incredibly timely in the current climate, with a lot of confusion and opinions flying around in the media - it seems only fair to write a song so daring at this time.
As a journalism student myself, I am instilled with conflicting views - come out of this career while I still can, or fight to change the issues Crook makes clear.
It's certainly an eye-opener and not only that, it's actually incredibly catchy, and the music contrasts and compliments the spoken words, making 'Stop The Press' a really interesting listen.